Seventeen Jordanian journalist representing thirteen different media organizations concluded Thursday a" Digital Strategy for News media Products" workshop in Amman.
The workshop organized by Community Media Network (CMN) and Digital Runway for Arab Journalists (MADRAJ) and supported by the UNESCO International Program for Communication Development (IPDC) is part of UNESCO's Promoting Professional Digital Media in Jordan.
Participants learned new strategies on digital transformation and thought about designing their media products. They participants were granted certificates in the presence of the former director of The Jordan Media Commission Mohammad Quteishat.
The program hosted six local and international guest speakers covering different topics such as: innovation in media, freedom of expression in Jordan, visualization of data, women's challenges in newsrooms and digital transformation and legislation awareness, followed by the actual seminar, and a short discussion.
After concluding the intensive week of the bootcamp, the impact has been measured and it is worth noting that 82% of the total number of participants confirmed that they had never attended similar training before, making this a pioneering project.
The program highlights of the agenda explained how to address product methods in newsrooms, turn user analytics into actionable insights, build information products focusing on niches, efficiency of resources and monetization between others. Training was of an important necessity, determining current changes and fast paced changes in the media, adapting to them and finding a spot to still grow despite the multifaceted challenges.
The international trainer, Nasr ul-Hadi is the founder and CEO of Proto Media Development Studio since 2019, which has helped more than 1000 participants from around 250 media organizations in more than 30 countries across the Americas, Africa, the Middle East and the Indo-Pacific, building skills, projects and networks.
Nasr, an ICFJ Knight Fellow, focused on the need of adding 'product thinking' to digital media runways and startups. That is due to the large amount of information to which the public is exposed, in order to become more competitive across media outlets. "It is extremely important to study and determine public behavior in order to design ideas, strategies and income sources directed to a certain audience," he emphasized.
Daoud Kuttab, director general of the CMN, highlighted the necessity of this training in order to achieve sustainable institutions which produce high quality journalism through new media outlets and platforms focusing on determining the correct audience.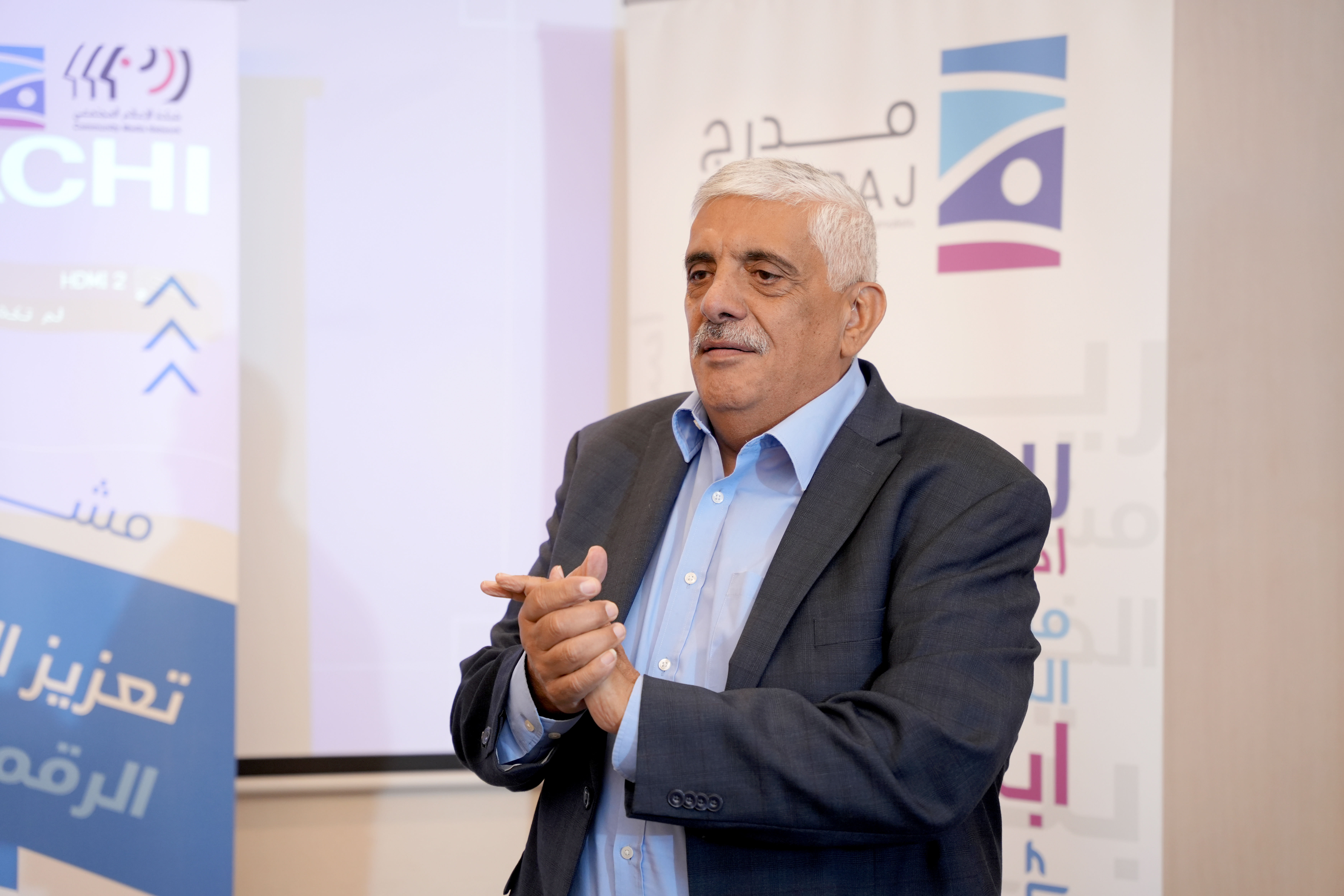 Rawan Jayousi, CEO and founder of MADRAJ Media and Digital Runway for Arab Journalists and an ICFJ Knight Fellow explained the importance of the project due to the high speed with which information and technology develop creating brand new scenarios and sources that have a direct relationship with the sustainability of media institutions. This is why, there is an enormous necessity for understanding in depth the fast evolutions of digital transformation in newsrooms and introducing leadership skills among journalists in order to enhance management of media institutions and digitization.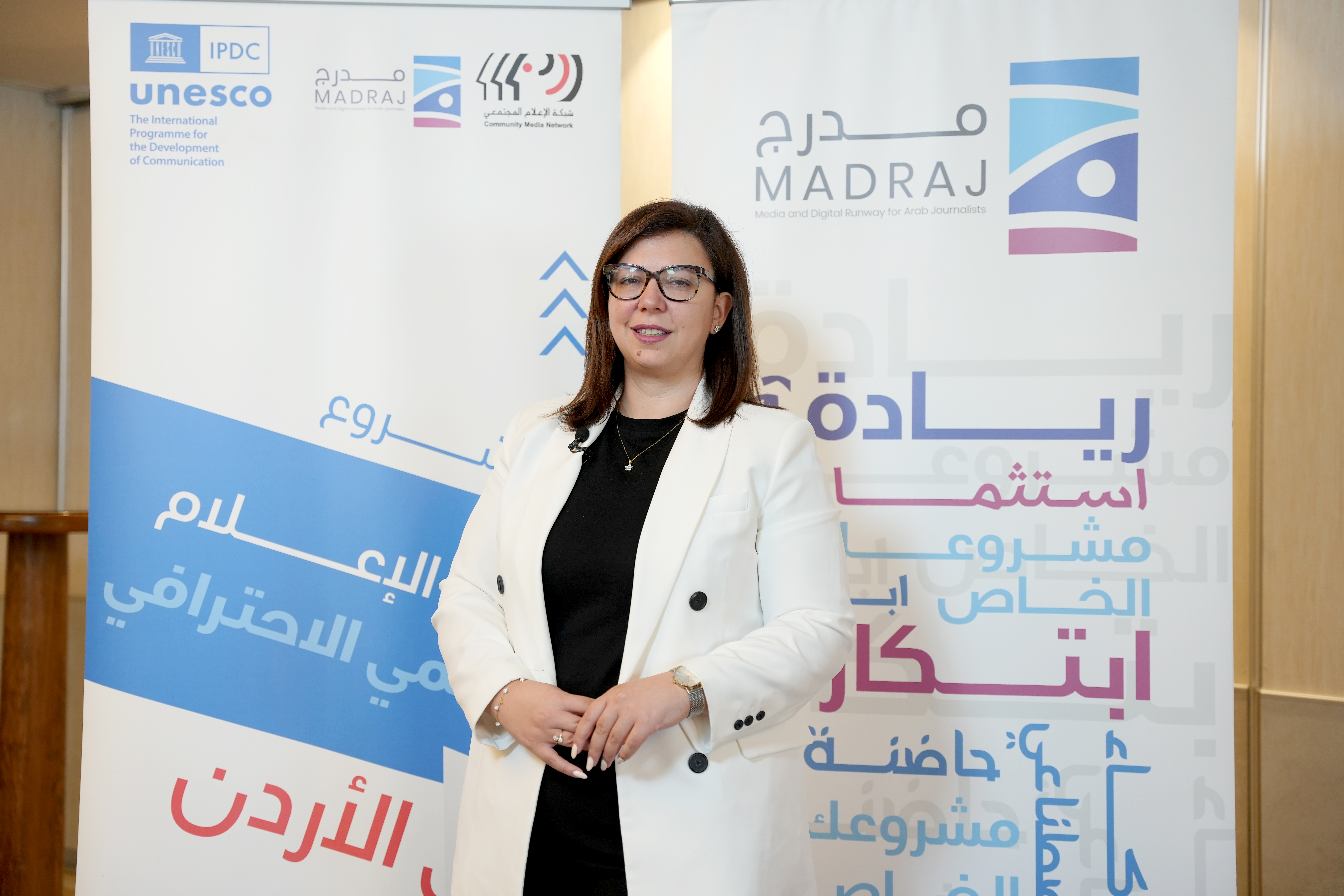 Ikhlas Al-Khawaldeh, Director of Communication and Media Programs at UNESCO in Jordan also stressed that the independent media is facing unprecedented challenges related with misinformation and disinformation, stating that "Now, around the world many media companies and dedicated professionals are quietly finding ways to strengthen their viability and ensure they can continue fulfilling their role in providing trustworthy information in an era where every post and tweet can be suspect" She added, "That is not to say the circumstances facing independent media is rosy. The future is threatened if new ways of strengthening media aren't found and news outlets are left to fail. This is why UNESCO believes that success stories should be shared not only for the benefit of the media businesses, but for the democratic societies we serve".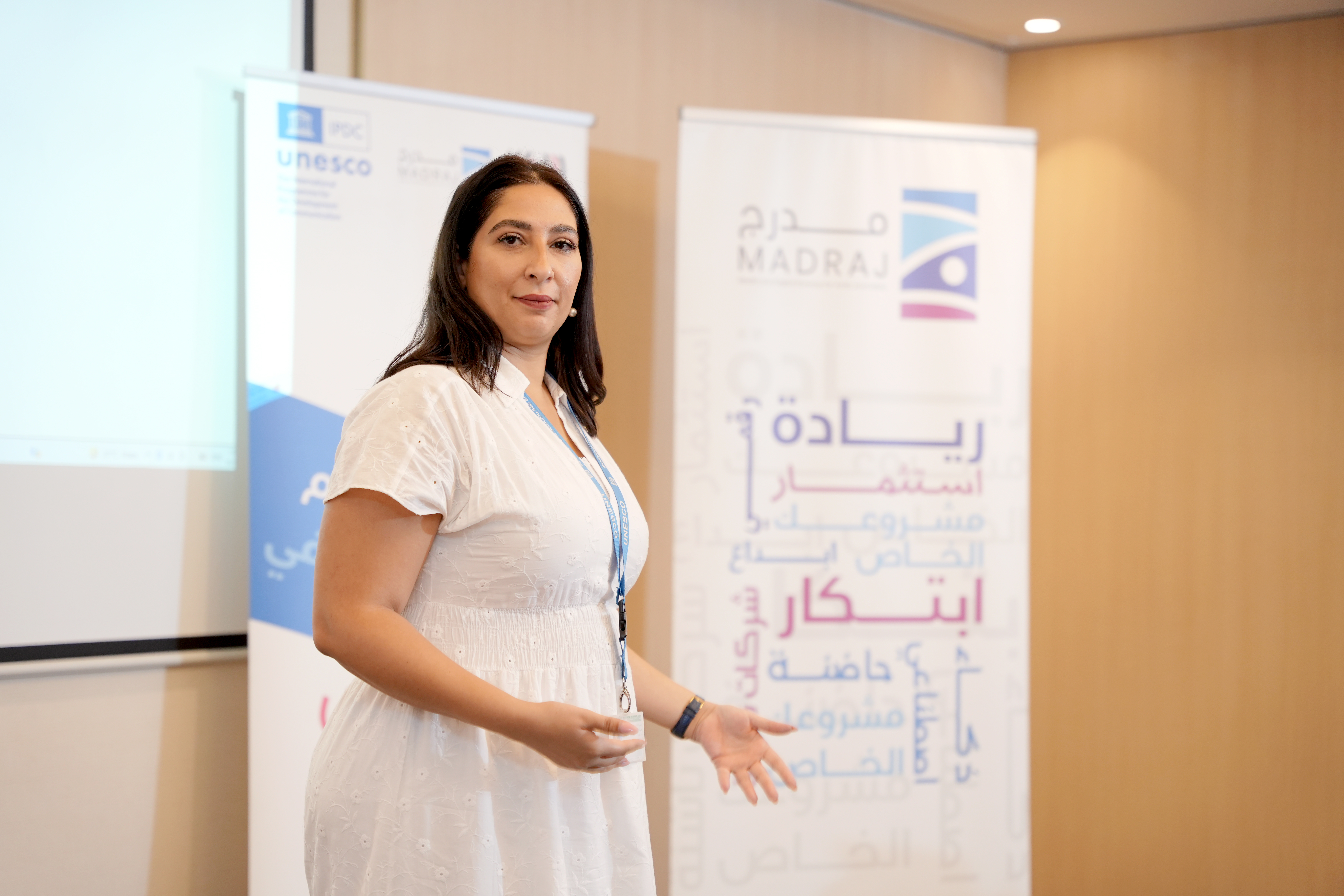 The IPDC is the only multilateral forum in the United Nations System designed to mobilize the international community to discuss promoting media development and growth. For over 40 years, this program has been focused on the most pressing priorities in the field of communication and media development worldwide.